Hike Hong Kong: Sai Kung Peninsula 西貢郊野健行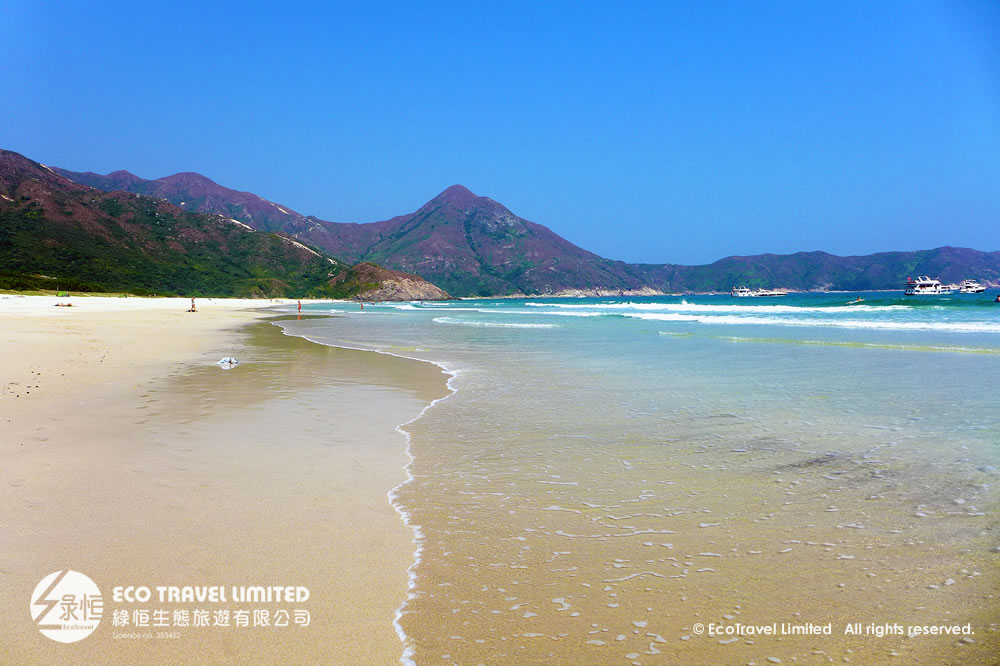 Duration: 8 Hours (approx.)
Location: Hong Kong
Product code: IT_002
Sai Kung, the most beautiful nature garden for Hong Kong. You will experience the traditional fishing village and old town of Sai Kung. In the Sai Kung National Park, the MacLehose Trail is one of the Hikers' Dream Trails recommended by the National Geographic. Reaching the Sai Wan Shan hilltop, there is a great view of Tai Long Wan and South China Sea. Having lunch under the sun and beach of Long Ke Wan, enjoying the lovely breeze and afternoon sunshine.
麥理浩徑第二段走過香港世外桃源的大浪灣。由西貢東郊野公園的北半部為起步點,沿西灣亭起步而行,以北潭凹為終點。經過西灣,繞過海邊的山徑,沿鹹田灣走進內陸,經過大浪灣村、大浪坳及赤徑,便到達北潭凹。


Tour Highlights:

The 20 Hikers' Dream Trails in the World
Recommended by National Geographic: MacLehose Trail Section 2
Panorama view of Tai Long Wan and South China Sea
Most beautiful beaches of Tai Long Wan
Eco exploration of the Sai Kung East Country Park
特色:
麥理浩徑二段:National Geographic推薦全球20大夢想健行徑之一
可眺望大小不同的西貢東面海灣、海島和山岬。
途經美麗沙灘-大浪灣
近觀香港第一尖峰-蚺蛇尖
鄰近市區擁有世界級景觀的遠足徑
Itinerary
Route: Sai Kung > Sai Wan Pavilion, Sai Wan Road > Sai Wan > Ham Tin Wan > Tai Long Au > Chek Kang > Pak Tam Au > Sai Kung
Sai Wan Pavilion:Overview of the itinerary
Tai Long Wan (Sai Wan):Explanation of "one peak four bays" (Sharp Peak, Sai Wan, Ham Tin Wan, Tai Wan and Tung Wan)
Ham Tin Wan:Resting time and observation of coastal abrasion landform
Chek Kang:Appreciation of coastal landform
行程:
路線:西貢è乘的士前往西灣亭è西灣è鹹田灣è大浪灣è赤徑è北潭坳è乘巴士返回西貢市
西灣亭:行程簡介
大浪灣:介紹一峰四灘 (蚺蛇尖、西灣、鹹田灣、大浪灣及東灣)
鹹田灣:休息及介紹海岸地貌
赤徑:欣賞海岸地貌
What is included:
Professional Geo Park Guide (English/Mandarin speaking)
Round-trip transportation from Sai Kung to start/end point (Taxi)
Insurance of HK$100,000 for accidental death and disablement (per accidental limit)
費用已包括:
專業地質導賞員(普通話/英語導賞)、
前往起點及回到西貢市交通費
10萬元平安保險
What is not included:
Hotel pickup and drop-off
Lunch
Personal expenses
費用不包括:
Remarks
Personal Overseas Travel Insurance is Highly Recommended
Date and timing of the Guide schedule might be changed by tour guide on spot depending on the traffic, weather and the environmental condition etc. on spot according to the principle of safety.
Itineraries are subject to change without prior notice due to local conditions, transportation changes or if any unexpected circumstances (like Heavy Rain, Earthquake, War or Natural Disaster). We reserve the right to re-arrange, cancel or replace the elements of the itinerary. We are not responsible for any loss if tour itinerary / timing of transportation changed in response to unforeseen circumstances.
備注:
強烈建議自備個人海外旅遊保險
因交通、天氣及其他環境因素,導賞員會以客人安全為前提對行程的時間及地點作調整
行程會因應環境、交通情況及其他突發事件(例如大雨、地震、戰爭或天然災害等)而有所變更,我司不會作事先通知。我司保留更改、取消或更換為其他景點的權力,並且不會承擔任何因以上無法預計情況下的行程更改所引致的損失。