Chinese Martial Art - Body Mind and Energy 身心靈養身武術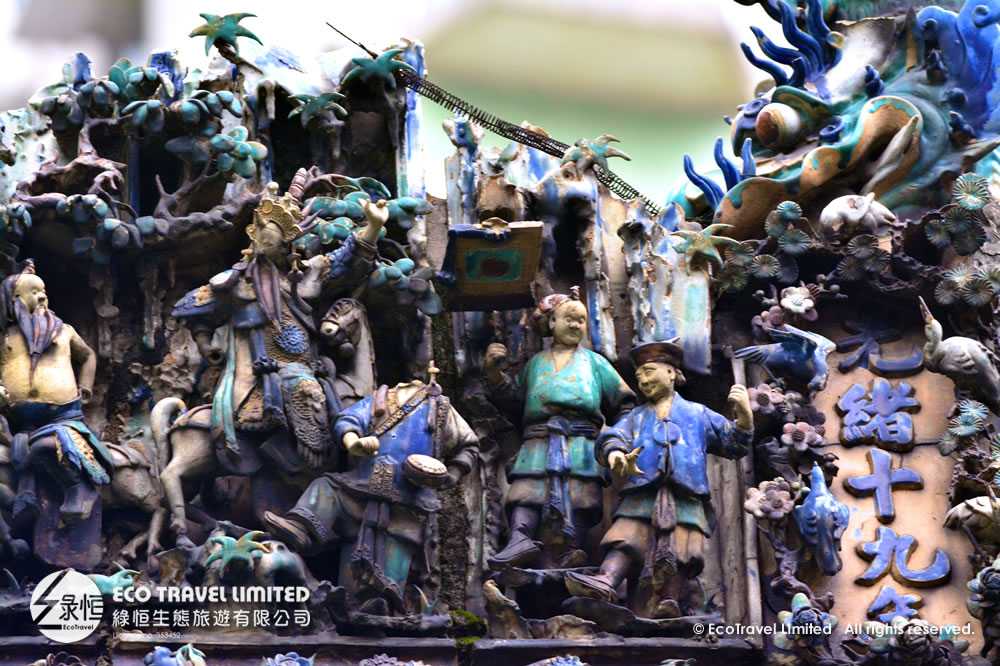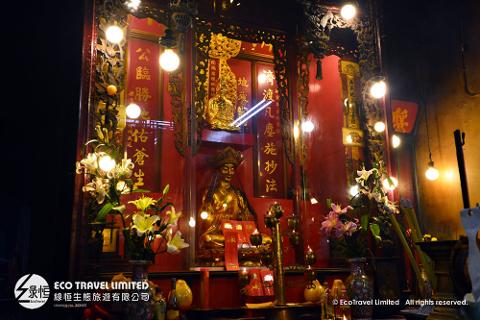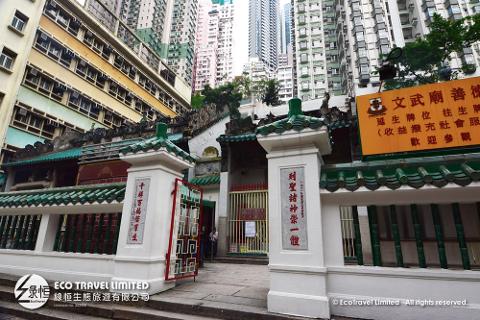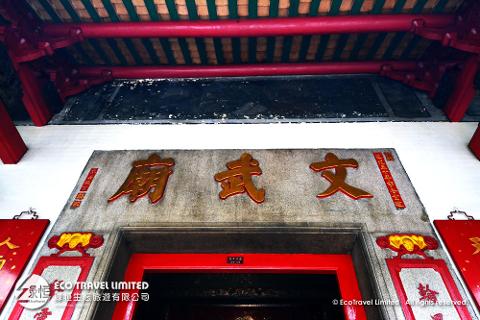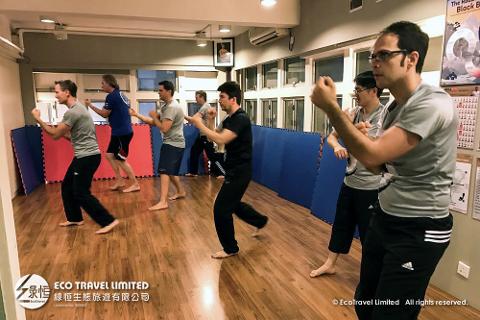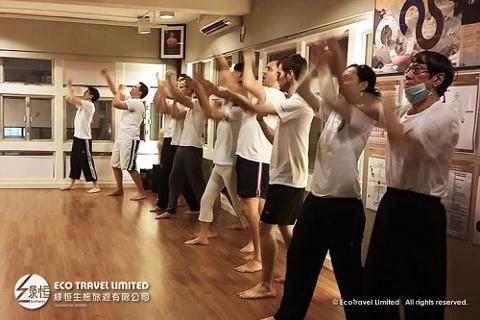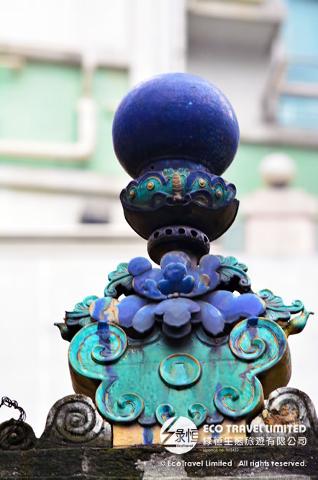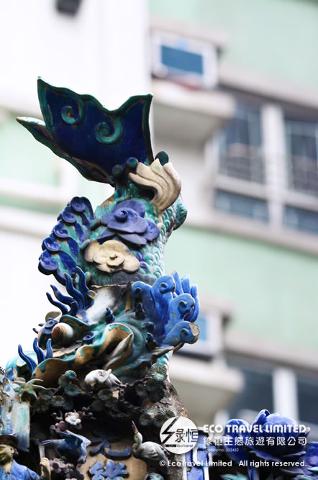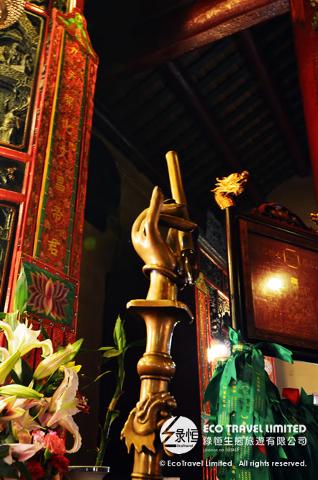 Duration: 3 Hours (approx.)
Location: Hong Kong
Product code: IT_014
Chinese martial arts has a long history and profound knowledge regarding to its development, which has a great impact for modern society.
The aim for this experiential activity through Chinese martial arts practice - Wing Chun. To enhance quality of body and mind, knowledge and skills about Wing Chun. To visit Man Mo Temple, showing the cultural context mixing marital art, history and Daoism, that's the story of "Saint of War".
中國功夫博大精深,源遠流長;武學精粹與智慧,對都市人有莫大益處。
親身體驗武學,學懂功夫小知識,透過詠春功夫提升身心質素。拜訪文武廟,見證武學與歷史、宗教之結合,認識「武聖」之道。
Tour Highlights:
Experience basic defending skills and wise use energy
Understanding Chinese culture of traditional martial arts
Relaxation of mind and body

The Chinese martial arts practice of Wing Chun is cooperate with IWKA Mastering Body Mind and Energy under exclusive contract
特色:
體驗基本防身、力量使用技巧
認識中國傳統武術文化
學懂個人鍛鍊方法,達至身心靈之放鬆

詠春功夫體驗活動與IWKA Mastering Body Mind and Energy獨家合辦。
Itinerary:
Approx. 3 hours, Every Tuesday, Wednesday or Thursday 10:00-13:00 ((Book at least 2 days in advance)
Gather at Sheung Wan MTR station Exit B
Dismiss at Sheung Wan Man Mo Temple
No. of participants: 4-20 pax
Route: IWKA Mastering Body Mind and Energy, Sheung Wan Man Mo Temple
行程:
全程約3小時,逢星期二、三、四,上午10:00-13:00 (須兩天前預約)
集合:港鐵上環站B出口
解散:上環文武廟
參加人數:4-20人
路線:IWKA功夫體驗、上環文武廟
What is included
1.5 hours IWKA Mastering Body Mind and Energy
Professional Cultural Guide (Cantonese/Mandarin/English speaking)
Insurance of HK$100,000 for accidental death and disablement (per accidental limit)
費用已包括:
1.5小時IWKA詠春功夫體驗活動
專業文化導賞員(粵語/普通話/英語導賞)、
10萬元平安保險
What is not included
Hotel pickup and drop-off
Lunch
Personal expenses
費用不包括:Remarks
The Wing Chun experience activity is arranged and operated by IWKA Mastering Body Mind and Energy, Eco Travel shall not bear the responsibility related to the risk of the activity. Participants will need to read and sign a Waiver and Release before starting the activity.
Personal Overseas Travel Insurance is Highly Recommended.
Date and timing of the Guide schedule might be changed by tour guide on spot depending on the traffic, weather and the environmental condition etc. on spot according to the principle of safety.
Itineraries are subject to change without prior notice due to local conditions, transportation changes or if any unexpected circumstances (like Heavy Rain, Earthquake, War or Natural Disaster). We reserve the right to re-arrange, cancel or replace the elements of the itinerary. We are not responsible for any loss if tour itinerary / timing of transportation changed in response to unforeseen circumstances.
備注:
有關詠春功夫體驗活動由IWKA Mastering Body Mind and Energy舉辦,綠恒生態旅遊不會承擔活動之風險。參加者須於活動開始前細閱及簽署免責聲明,以完成有關報名程序。
強烈建議自備個人海外旅遊保險
因交通、天氣及其他環境因素,導賞員會以客人安全為前提對行程的時間及地點作調整
行程會因應環境、交通情況及其他突發事件(例如大雨、地震、戰爭或天然災害等)而有所變更,我司不會作事先通知。我司保留更改、取消或更換為其他景點的權力,並且不會承擔任何因以上無法預計情況下的行程更改所引致的損失。