Hiking on the Dragon's Back 龍脊健行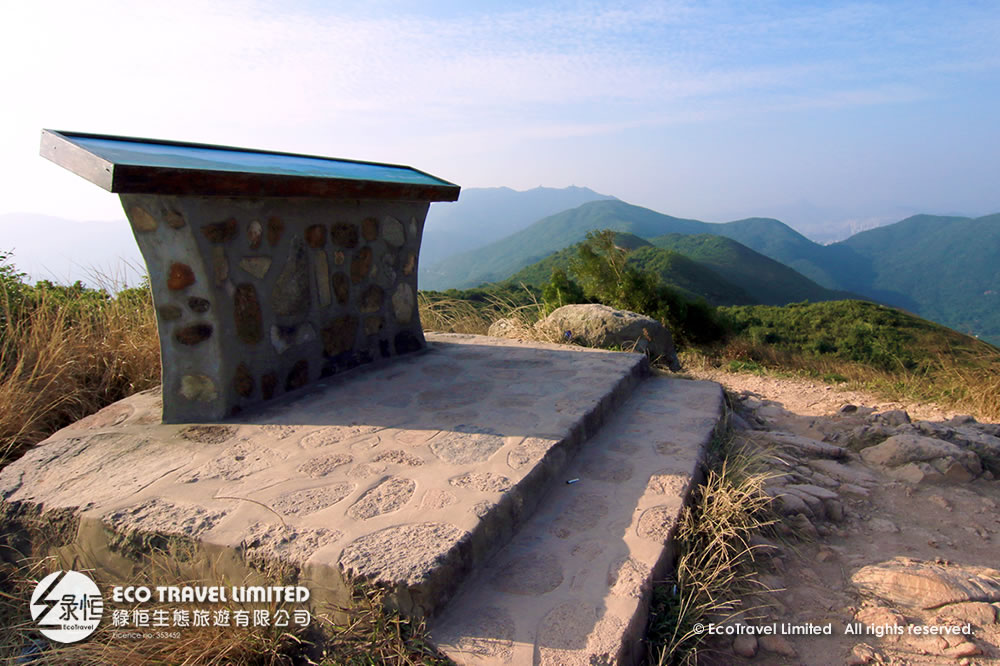 Продолжительность: 4 час. (прибл.)
Место встречи: Hong Kong
Код предложения: IT_012
Tour Descriptions:
Imagine walking on the back of a lying Dragon! Visitors can do it in East HK Island! Easily access by public transport, soon you start the journey of climbing up the Dragon's Back. On the top of the Dragon's Back, visitors can have a 360 degree unblocked view of the surrounding beaches, the Tung Lung Chau, and, when you look south, the Pacific. Have a turn and going down into the woods of the Pottinger Gap, the dragon you've hiked is just in your right. At the end you will arrive at the surfers' beach, Tai Lung Wan. With the stunning view, it is no wonder the Dragon's Back being named as "Best Urban Hike in Asia".
香港島東面睡著一條神龍,而我們可以隨時在龍背上行走。起步地點交通便利,步行上山也不是難事。在龍脊上遊人可以欣賞360度無阻擋的海景,有海灘,有島嶼,向南望便是太平洋。轉個彎由馬塘坳樹林下山,剛剛行過的龍脊就在右邊。最後到達大浪灣,望著美麗的海灘,行山時的疲累消失無遺。難怪龍脊被譽為「亞洲最佳都市郊遊徑」。
Tour Highlights:
Unblocked sea view from the Dragon's Back
Quietness in the woods of the Pottinger Gap
Tai Lung Wan as a famous surfers' beach
Shek O Beach near the Tai Lung Wan
特色:
龍脊上360度無阻擋的海景
馬塘坳樹林中尋幽探秘
有名的滑浪聖地-大浪灣
大浪灣附近的石澳海灘可作繼續遊玩的地方
Itinerary:
1. Route: To Tei Wan>Shek O Peak>Dragon's Back>Pottinger Gap>Tai Lung Wan
2. To Tei Wan: Introduction of the route
3. Shek O Peak: explanation of geological features of the surroundings, the Tung Long Island and Po Toi Island
4. Dragon's Back: Rest and enjoy the sea view
5. Tai Lung Wan: Enjoy the beach and dismiss
行程:
路線:土地灣à打爛埕頂山à龍脊à馬塘坳à大浪灣
土地灣:介紹行程路線
打爛埕頂山:講解四周景色及地理環境,介紹東龍洲及蒲台島
龍脊:休息時間及遠觀沿岸海景
大浪灣:欣賞海灘風景及解散
What is included
Professional Hiking Guide (English/Mandarin speaking)
Travelling fee to the starting point (Public Transport)
Insurance of HK$100,000 for accidental death and disablement (per accidental limit)
費用已包括:
專業地質導賞員(普通話/英語導賞)、
前往起點交通費
10萬元平安保險
What is not included
Hotel pickup and drop-off
Lunch
Personal expenses
費用不包括:
Remarks
1. Personal Overseas Travel Insurance is Highly Recommended
2. Date and timing of the Guide schedule might be changed by tour guide on spot depending on the traffic, weather and the environmental condition etc. on spot according to the principle of safety.
3. Itineraries are subject to change without prior notice due to local conditions, transportation changes or if any unexpected circumstances (like Heavy Rain, Earthquake, War or Natural Disaster). We reserve the right to re-arrange, cancel or replace the elements of the itinerary. We are not responsible for any loss if tour itinerary / timing of transportation changed in response to unforeseen circumstances.
備注:
強烈建議自備個人海外旅遊保險
因交通、天氣及其他環境因素,導賞員會以客人安全為前提對行程的時間及地點作調整
行程會因應環境、交通情況及其他突發事件(例如大雨、地震、戰爭或天然災害等)而有所變更,我司不會作事先通知。我司保留更改、取消或更換為其他景點的權力,並且不會承擔任何因以上無法預計情況下的行程更改所引致的損失。