A Glimpse of Traditional Tai O 大澳水鄉文化遊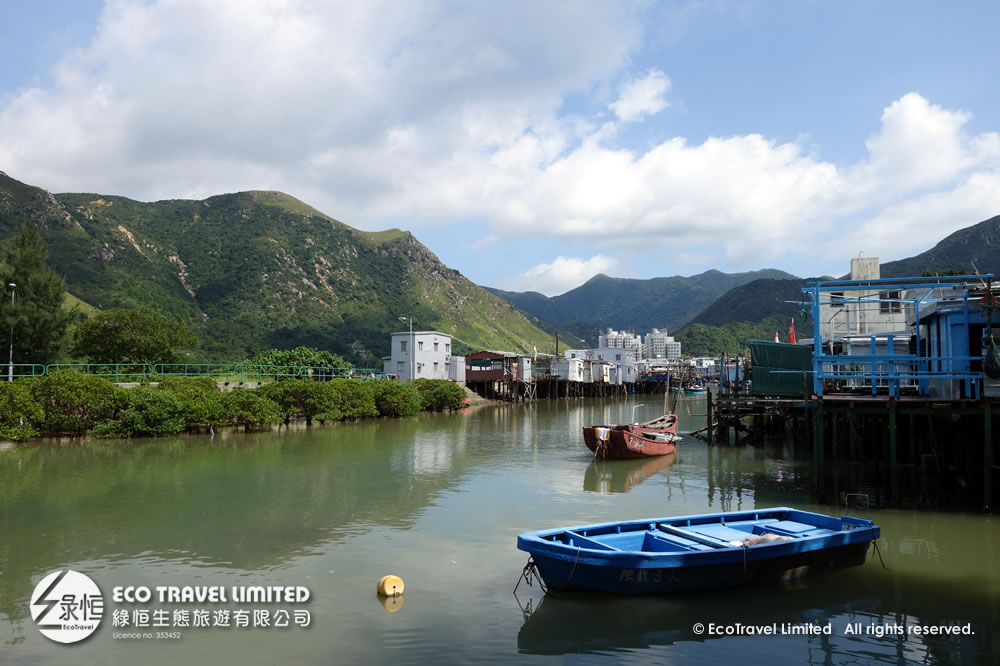 Duration: 4 Hours (approx.)
Location: Hong Kong
Product code: IT_009
Tai O, a local fishing village of Lantau, full of the taste of fishery. Take a boat, shuttling among the Tai O Stilt Houses. Chinese White dolphins swim alongside. Taoist temples and Western architect heritages nestle between villages; vestiges of Chinese fishermen heritage and Britain colonial history sit side by side — discover the people and places that shaped Tai O.
大澳是位於大嶼山西北的一個漁村,還保留著濃厚的傳統漁村風味。乘上小艇,於河涌上遊覽大澳棚屋群,並出海尋找中華白海豚的蹤跡。特顯中華傳統文化的廟宇和包含西方建築特色的建築隱身於村落之中,中華漁民文化與英國殖民歷史同存,等待大家來發掘!

Tour Highlights
Understand the habitat of Chinese White Dolphin
Traditional Stilt Houses, the living fishermen culture
Ancient Temples and Tai O Heritage Hotel colonial-style architecture
特色:
了解中華白海豚的生存環境
傳統棚屋及漁民文化
遊覽歷史古廟及大澳文物酒店
Itinerary
Route: Tung Chung MTR Station, Exit B > Tai O Bus Station > Tai O boat trip (approx. 40mins) > Tai O Stilt Houses > Hau Wong Temple > Tai O Heritage Hotel
行程:
路線:東涌港鐵站B出口 > 乘巴士入大澳 > 大澳船遊 > 大澳棚屋 > 楊侯廟 > 大澳文物酒店 > 大澳巴士站

What is included
Professional Cultural Guide (Mandarin/English speaking)
Tai O water channels boat trip
Insurance of HK$100,000 for accidental death and disablement (per accidental limit)
費用已包括:
專業地質導賞員(普通話/英語導賞)、
大澳遊涌船費
10萬元平安保險
What is not included
Hotel pickup and drop-off
Transportation from Tung Chun to Tai O (Public Bus)
Lunch
費用不包括:
Remarks

Personal Overseas Travel Insurance is Highly Recommended.
Date and timing of the Guide schedule might be changed by tour guide on spot depending on the traffic, weather and the environmental condition etc. on spot according to the principle of safety.
Itineraries are subject to change without prior notice due to local conditions, transportation changes or if any unexpected circumstances (like Heavy Rain, Earthquake, War or Natural Disaster). We reserve the right to re-arrange, cancel or replace the elements of the itinerary. We are not responsible for any loss if tour itinerary / timing of transportation changed in response to unforeseen circumstances.
備注:
強烈建議自備個人海外旅遊保險
因交通、天氣及其他環境因素,導賞員會以客人安全為前提對行程的時間及地點作調整
行程會因應環境、交通情況及其他突發事件(例如大雨、地震、戰爭或天然災害等)而有所變更,我司不會作事先通知。我司保留更改、取消或更換為其他景點的權力,並且不會承擔任何因以上無法預計情況下的行程更改所引致的損失。