Hike Hong Kong: Hakka Village Eco Walk 健行香港:客家古村生態行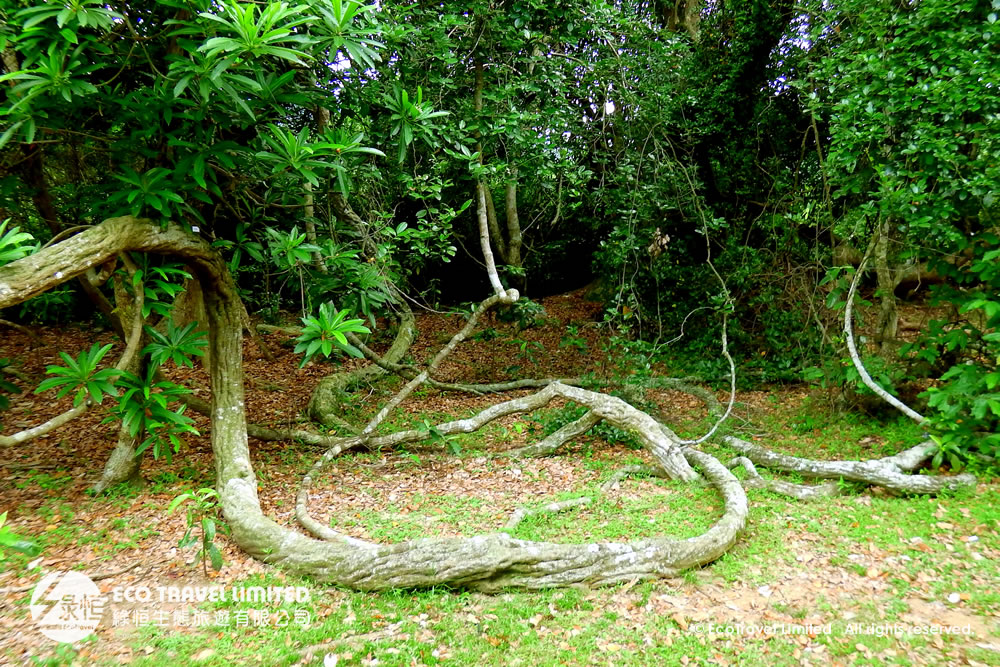 Duración: 8 Horas (aproximadamente)
Ubicación: Hong Kong
Código de producto: IT_003
Hakka is a subgroup of Han Chinese who claims themselves the one of the origin Chinese group migrated from inner China to Southern. Hakka-Chinese in Hong Kong built up a strong sense of local identity.
The hill paths of the Pat Sin Leng Country Park and the Plover Cove Country Park climbs steadily up dense woodlands. Along the way, sweet songs of birds echo through the forests. Amazing Sedimentary Rocks with carried colors displaying the geological history of North east part of Hong Kong Global Geopark.
從烏蛟騰起步,經過九担租、吊燈籠、三椏村,最後走進荔枝窩村等地。
行程更可以遠眺有『上有蘇杭;下有印塘』美喻的印洲塘海岸公園。
此路線輕鬆易走,風光明媚,沿途可觀賞的自然生態景色繁多、人文歷史文化。

Tour Highlights
400 years history Hakka Walled Village, the Lai Chi Wo Village
The largest White-flowered Derris and Looking-glass Tree forest in Hong Kong
Mystery Chinese Feng Shui of the village establishment
Peacful farmland and wetland with a high biodiversity
Nature Guides Professional Interpretation
特色:
走入近四百年歷史的荔枝窩的客家村
近觀全港獨有最大直徑及面積的白花魚藤、銀葉樹林
中國獨特的風水林佈局村落
三椏涌美麗的潮間帶紅樹林濕地
專業地質及生態導賞員全程講解
Itinerary
Route: Wu Kau Tan > Kau Tam Tso > Tiu Tang Lung (hillside) > Sam A Tsuen (lunchtime) > Lai Chi Wo > Sam A Tsuen > Sheung Mui Tin & Ha Mui Tin > Wu Kau Tan
Wu Kau Tan:Overview of the itinerary, traditional farming village
Tiu Tang Lung (hillside):Overlook at Yan Chau Tong Marine Park
Lai Chi Wo:Eco-tour of Hakka "fung shui woodland", White-flowered Derris, Looking Glass Trees and wetland
Sam A Tsuen:Appreciation of the inner mangrove wetland
行程:
路線:烏蛟騰 > 九擔租 > 吊燈籠(環山) > 三椏村 > 荔枝窩 > 三椏村 > 上苗田和下苗田 > 烏蛟騰
烏蛟騰:行程簡介及認識香港傳統村落文化
吊燈籠(環山):環視印洲塘海岸公園
荔枝窩:客家村風水林、白花魚藤、銀葉樹林及濕地
三椏村:欣賞紅樹林濕地
What is included
Professional Geo Park Guide (English/Mandarin speaking)
Round-trip transportation from Tai Po Market MTR station to Wu Kau Tan (Minibus)
Insurance of HK$100,000 for accidental death and disablement (per accidental limit)
費用已包括:
專業地質導賞員(普通話/英語導賞)、
來回烏蛟騰交通費
10萬元平安保險
What is not included
Hotel pickup and drop-off
Lunch
Personal expenses
費用不包括:Remarks
Personal Overseas Travel Insurance is Highly Recommended
Date and timing of the Guide schedule might be changed by tour guide on spot depending on the traffic, weather and the environmental condition etc. on spot according to the principle of safety.
Itineraries are subject to change without prior notice due to local conditions, transportation changes or if any unexpected circumstances (like Heavy Rain, Earthquake, War or Natural Disaster). We reserve the right to re-arrange, cancel or replace the elements of the itinerary. We are not responsible for any loss if tour itinerary / timing of transportation changed in response to unforeseen circumstances.
備注:
強烈建議自備個人海外旅遊保險
因交通、天氣及其他環境因素,導賞員會以客人安全為前提對行程的時間及地點作調整
行程會因應環境、交通情況及其他突發事件(例如大雨、地震、戰爭或天然災害等)而有所變更,我司不會作事先通知。我司保留更改、取消或更換為其他景點的權力,並且不會承擔任何因以上無法預計情況下的行程更改所引致的損失。